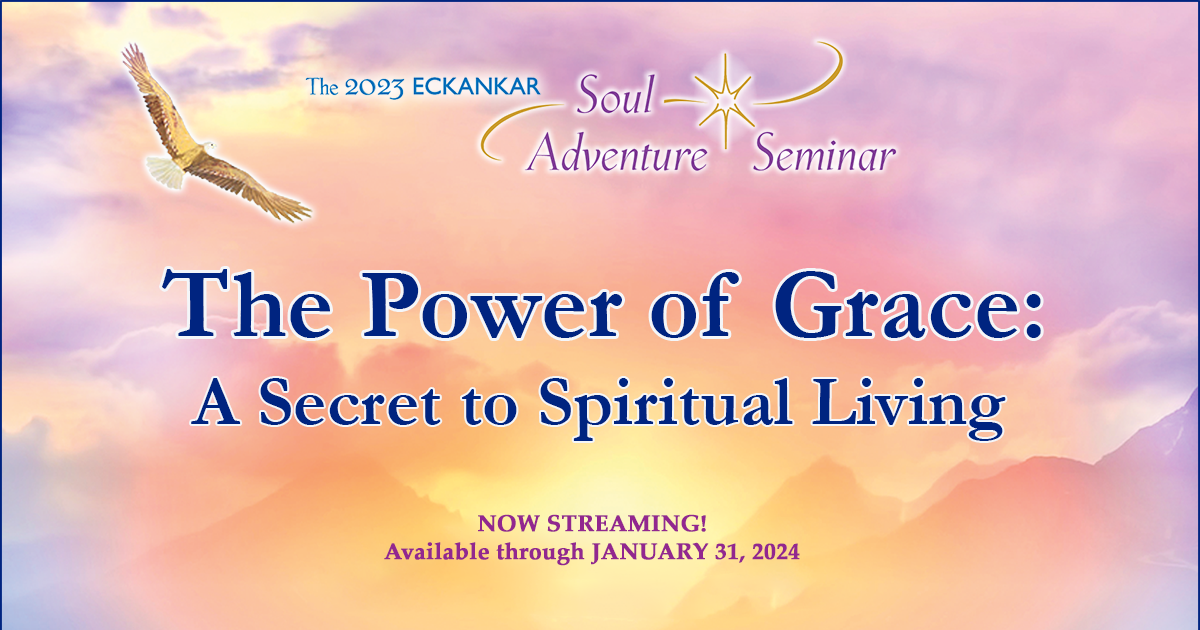 November 17, 2023
7:00 am - 11:30 pm
Now Streaming! The Power of Grace: A Secret to Spiritual Living
Take your next spiritual step today. Your life can truly be a Soul Adventure! Guests register free! ECKSeminars.org
Experience the spiritual wonders of the 2023 Eckankar Soul Adventure Seminar from anywhere! Now streaming through January 31, 2024.
This year's theme is The Power of Grace: A Secret to Spiritual Living.
Featured events include
the keynote talk, Grateful for ECK and the Teacher Too!, by Sri Harold Klemp, the spiritual leader of Eckankar;
all main-stage talks and performances; and
the 2023 digital Spiritual Art Gallery.
Please see attached program for details.
EXTRAS!
NEW episode of the Eckankar Soul Adventure Podcast—Animals Are Souls Too: A Heartwarming Goose Tale.
ECK Soul Adventure Magazine—How Do We Soul Travel?
Youth and Family Adventures—A fun page of engaging videos and activities for youth and families.
New to ECK? Guests register free!
Take your next spiritual step today. Your life can truly be a Soul Adventure!
For more information and to register, please visit